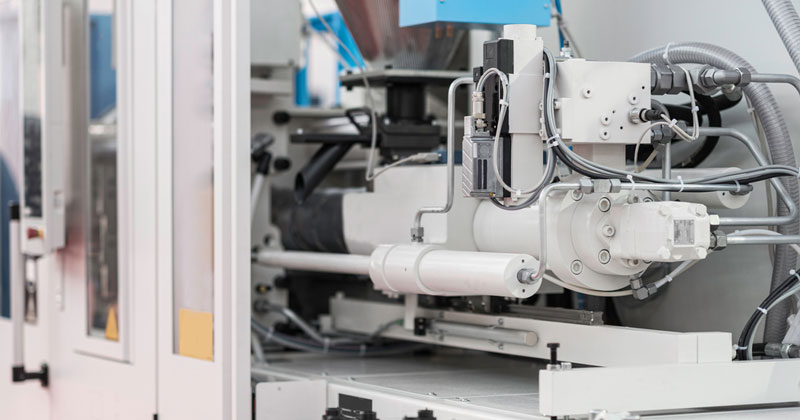 OMS LubriTek have the knowledge of both the injection moulding machine manufacturers specifications and also the lubricants industry to give you, the end user piece of mind that when you invest a significant amount of money in a new injection moulding machine the initial oil fill is completed with a high quality hydraulic oil and has the post fill filtration required. Read below for further information on the importance of this matter:
When an injection, blow or compression moulding machine is installed through an OEM the initial oil fill is carried out then the oil is filtered to meet the ISO cleanliness level which is typically ISO 17/14/11. Although it is a misconception that new hydraulic oil is clean, studies have shown that the ISO cleanliness level can be 23/21/18 or worse depending on the quality of the base oils used during blending. Lower quality base oils and additive packages can also shorten the life of expensive components and also invalidate warranties. OMS LubriTek will ensure the hydraulic oils used in our initial oil fills meet OEM requirements to ensure our customers don't have issues further down the line.
The ISO cleanliness level specified by the OEM is due to the critical internal components such as servo valves and high-pressure pumps used in today's machines.
To satisfy initial oil fill needs OMS LubriTek have made significant investment in our filtration rig technology. The filtration rig has been custom designed and built to suit our customers' need to meet OEM specifications. We have installed triple stage filtration process through 1 micron absolute filters as well as on-board particle count technology which ensures we are meeting the ISO cleanliness level required. All initial oil fills that are carried out are accompanied by certification of the ISO cleanliness level achieved and guaranteed that it meets the OEM specification.