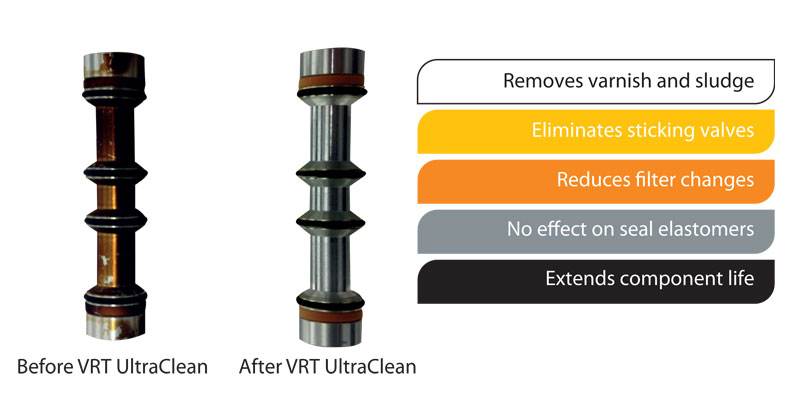 During the life of hydraulic oil within a system it will be subject to heat, pressure, particle, water and wear metal contaminants. These will, over time cause oxidation leading to formation of viscous sludge inducing excessive stress on components especially pumps and varnish formation which causes sticking of sensitive valves. Typically it is very difficult to remove sludge and varnish from hydraulic systems and would involve machine and maintenance downtime making this common issue a costly one.
OMS LubriTek have a unique solution with our system additive VRT UltraClean which is proven to remove sludge and varnish formation within hydraulic systems without expensive downtime as the additive is circulated within the existing oil and the special formulation disperses the sludge and varnish in the system,
Following a drain, flush and fresh fill of GPII UltraLife Premium Hydraulic Oil the system will be returned to the condition it was when it left the factory meaning the functionality and performance of the machine is vastly improved.
VRT UltraLife is solvent free and has been compatibility tested with elastomer types.